Open, Inclusive, Affirming
We are a church that speaks to your spiritual and psychological self and the struggles you face today.
Location
We share worship space with the Altadena Community Church. It was founded in 1940 by a group of people seeking a freedom of religious thought that they had not found in other churches. These founding members met in homes, the local tavern, and the Masonic Temple before purchasing property and breaking ground in 1947.
Address
Altadena Community Church
943 East Altadena Drive
Altadena, CA 91001
Phone: 442-282-8333
Hours
SuN 5PM–630PM
(See times below)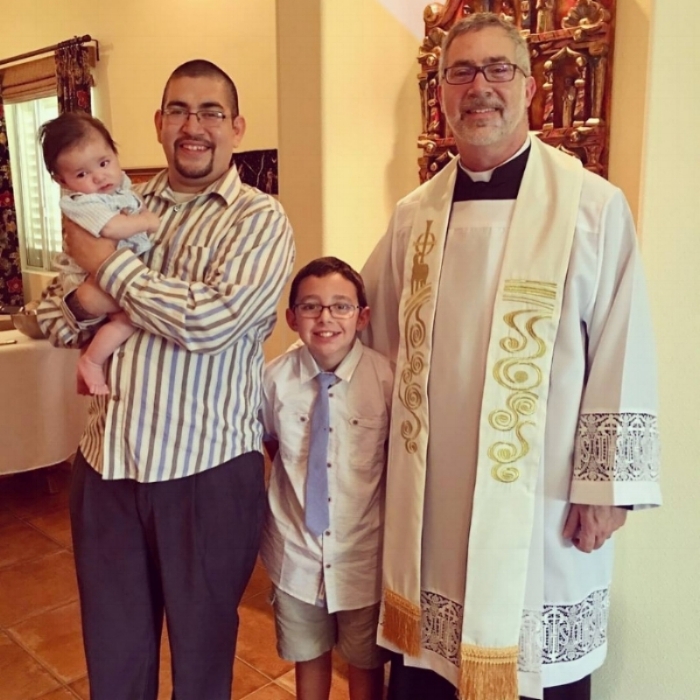 Are you Catholic?
We are Catholic in the Independent Sacramental Movement
The Universal Catholic Church has its origins in The Old Catholic Church of Holland, as well as The Liberal Rite, and maintains valid Apostolic Succession. While we are not under the authority of Rome, the Vatican does in fact recognize our Priesthood and Sacraments as valid. The Universal Catholic Church is not new, we have been in existence since 1870 with roots in the Latin Rite and the Old Catholic church of the Netherlands.
What Sacraments do we offer?
Seven Sacraments
We offer all seven sacraments of Baptism, Confirmation, Eucharist, Reconciliation, Anointing of the Sick, Holy Orders, and Matrimony. We don't withhold the sacraments from anyone based on age, gender, race, marital status, or sexual orientation as we believe that sacraments are gifts from God, not rewards to be earned. We ordain well prepared men and women, married or single, gay or straight, to Holy Orders and we offer communion to any baptized Christian, even the divorced. We also offer spiritual retreats for small groups or institutions
MASS TIMES
We celebrate Mass twice per month on Sundays at 5:30 PM: All are welcome!
In May we will co-celebrate with the Old Catholic Community of St. Cecelia on Sunday May 5th at 9:00 AM. St. Cecelia's is located at First Lutheran Church of Glendale: 1300 E. Colorado.
On May 19th we will be celebrating back at St. Giles in Altadena
On June 9th we will be having our parish BBQ and mass at the home of one of our parishioners. Details to be sent out separately. This event is open to current parish members.
On June 23rd we return to our chapel of St. Giles in Altadena. In July we will only be meeting on the 14th.
In August we will meet on the 4th and 25th. Watch for info on the Summer retreat.
I
Please join us!
Prayer to St. Giles:
Venerable St. Giles, Patron of the wounded, the abandoned, the poor and the mentally ill, intercede for us to God our Father that He may grant us health in mind and body and peace for our spiritual selves. Amen.
For locations of other parishes in the US, please visit the Universal Catholic Church Website.
OUR CLERGY
We are here to help you grow in your relationship with the divine. The Very Rev. Msgr. Richard Sinacola, M.Div., Ph.D. is Acting Pastor of this community under the authority of The Most Rev. Robert Winzens, C.P.C, S.T.L, D.D., The Bishop of the Western Diocese and Archbishop of the Universal Catholic Church in the U.S.
Msgr. Richard Sinacola
Priest & Psychologist
Fr. Richard is a licensed psychologist practicing in Pasadena and Palm Desert as well as an Adjunct Professor of Psychology at Cal State LA, The Chicago School of Psychology - Los Angeles, St. Clement Theological Seminary, and Brandman University.
Archbishop Robert Winzens
Bishop: Diocese of the West
Bishop Robert is the Rector and an Instructor at St. Clement Theological Seminary. He also serves as Pastor of St. Francis Universal Catholic Church in San Diego, CA.